Join Us In Making A Positive Difference.
Sharon United Methodist Church -- the spiritual crossroads of SouthPark, leading people to a life rich in Christ through Real Relationships, Deep Discipleship, and Selfless Service.
Our Community Outreach & Mission Ministry strives to make disciples of Jesus Christ through Selfless Service in our community, nation, and the world.
‍
Our Current Focus Areas:

Ending Human Trafficking
More slaves today than any point in history.
Fighting modern day sex slavery through education & partnership with Justice Ministries.
Supporting At-Risk Children & Families
Supporting students, families & teachers through our partnership with Pinewood Elementary.
Fighting Hunger & Homelessness
Supporting the quest to end homelessness in Charlotte and pro- vide food for the hungry locally & globally.
Partnering with Other Churches
Supporting new cutting edge revolutionary mission churches, such as New Story Church in Winston-Salem and Haywood Street Church in Asheville, and support our Missionaries and the Methodist Church in Ecuador.
‍
Getting Involved
Our mission related opportunities fall
1. Hands-On
Participation in an event or service for a supported non-profit organization.
2. Financial
Monetary donations or the purchase of needed goods or supplies for a supported non-profit organization.
3. Education & Awareness
Training and presentations to learn more about the need and/or the organization; for example, Human Trafficking and Justice Ministries.
‍
To learn more about the opportunities listed here, please contact:
(704) 366 - 9166
‍
Human Trafficking
The Hard Truth
• There are more slaves today than any point in history, around 27-30 million people.
• The fastest growing criminal industry in the world with $32 Billion a year in revenue.
• The average age of victims is 13 years old
• Charlotte ranks 8th in the nation for the trafficking of minors
• NC ranks in the top 10 for Human Trafficking nationally.
Partner Organizations:
‍
Justice Ministries
Committed to combating sex trafficking & exploitation Focusing on Reach Out, Rescue, Rehabilitation and Rise Up.
On Eagles Wings
Focusing on Prevention,
Opportunities are mostly financial, some training/awareness classes and limited hands-on needs. Justice Ministries calls on our church as needs arise, such as providing gifts for newborn babies or household items for the new Justice Ministries' safe house.
‍
Pinewood Elementary School Partnership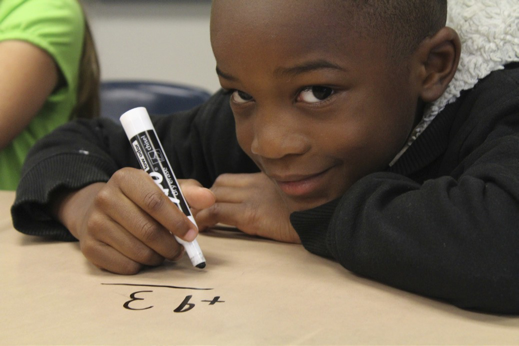 Hands-on Opportunities such as:
• Supporting teachers in helping students reach their potential: Reading or Math Buddy or Classroom Help
• Sharing your talents by leading an activity at their Genius Hour club night, two Thursday evenings a month (6PM-7PM) for six weeks in the fall and in the winter/spring.
• Supporting the Media Center in re-shelving books and helping with Fall and Spring Book Fair
• Supporting the school by helping in the office or in the clothes closet or in providing dinners for family night events.
• Time Commitment – most of these can be scheduled at your convenience.
Financial opportunities such as:
Demonstrating appreciation for teachers with school supplies, gift cards, snacks for teacher meetings or classroom events.
Pinewood Elementary Backpack Ministry
Each week 10-20 backpacks are filled with food to provide 2 lunches, 2-3 break- fasts, and snacks for children in need of food over the weekend.
Both Hands-on and Financial Opportunities:
Volunteers may purchase food, pack backpacks, deliver backpacks to Pinewood. Financial Donations always welcome.
‍
Hunger & Homelessness
‍
Urban Ministry - Soup Kitchen
Soup and sandwiches are prepared at the Urban Ministry and served to approximately 250 guests.

Hands-on Opportunity: the first Monday of each month.
Men's Shelter Ministry
Dinner is prepared and served for approximately 350 -400 men for the Uptown Men's Shelter locations.

Hands-on opportunity: This occurs every 3rd Monday of each month Food preparation:
Stop Hunger Now
Stop Hunger Now gets food and life-saving aid to the world's most vulnerable people, and works to end global hunger; they have provided over 225 million meals in 74 countries.
Hands-on opportunities: Our church holds meal –packing events periodically to provide 15,000+ meals to feed the hungry which includes all ages, children, adults and senior adults.
Ready to sign-up for the next meal packing event? Click here!
‍
‍
Christmas Eve Offering
Each year our church collects a special Christmas Eve offering with 100% given to two organizations selected to receive this offering. Gifts have gone to Urban Ministry, Justice Ministry, Pinewood Freedom School, Haywood Street Church in Asheville, and New Story Church in Winston-Salem. Our Christmas Eve service offerings have exceeded $50,000 and we are excited to continue to pour into and uplift our Charlotte community.
For over 50 years, Sharon United Methodist Church has been actively serving our community in a variety of ways. We are continuing this legacy of selfless service and striving to partner with our SouthPark neighbors in community outreach and service.
Cheryl Brooks Community Outreach Coordinator
704-650-3445